RESEARCHERS HAVE SHOWN GLUCOSAMINE IS NOT BENEFICIAL FOR ARTHRITIS SUFFERERS OVER A 6 MONTH PERIOD.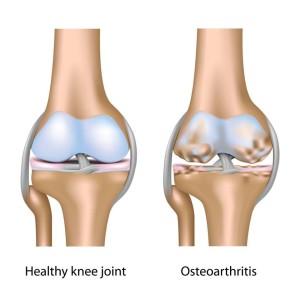 Arthritis can be a niggling pain in your joints or a seriously debilitating condition. With a lack of prescription drugs available to reverse or alleviate this condition, many sufferers have turned to glucosamine.
Glucosamine is a naturally occurring amino sugar found in the fluid around our joints. It is sold as an over-the-counter remedy and is widely promoted as an agent that protects cartilage damage and reduces joint pain.
Global sales of Glucosamine exceeded $10billion in 2010.
NEW FINDINGS REPORTED
The Journal of Arthritis and Rheumatology has published a study by Dr C. Kent Kwoh and others, who conducted a double-blind, randomised trial of 201 participants with mild to moderate knee pain.
Participants consumed either a daily dose of 1500mg in a diet beverage or a placebo diet beverage. After a period of 6 months the researchers reported:
* No benefit of glucosamine supplementation on cartilage damage on MRI compared with placebo.
* No change in reported pain.
* No decrease in urine C-terminal cross-linking telopeptide of type II collagen; a marker of osteoarthritis.
HOW MUCH NOTICE SHOULD YOU TAKE OF THIS ONE STUDY?
Osteoarthritis is essentially wear and tear of the cartilage in your joints. This is the first time MRI has been used to examine the changes to joint structures. MRI is the most sensitive tool available to us to look closely at joint surfaces.
The main limitation of this study is that it has only reported observations over a 6 month period. Osteoarthritis progresses slowly over time. Nonetheless, one would expect that a change in biochemical markers would be detectable after 6 months. It isn't looking promising for glucosamine, but it hasn't been disproven over a period of decades yet.
WHAT DOES THIS MEAN FOR YOU?
If you are currently taking glucosamine for arthritis and you find it reduces your joint pain, it may be because glucosamine is a sugar and, for some people, sugars can be analgesic.
You may like to give glucosamine the benefit of the doubt until it is proven to be ineffective over a longer period of time, given that it is not likely to do you any harm. Glucosamine has been found to be as safe as placebo (fake pills), with fewer side effects than some other medicines.
On the other hand, if you are buying glucosamine purely because you thought it was scientifically proven to help arthritis, Next Step Health is the bearer of bad news.
WHAT CAN BE DONE TO BEST MANAGE ARTHRITIS?
If you would like to know more about best practice management of arthritis, follow this link to the Arthritis Australia website.
References:
Kwoh, C. K., Roemer, F. W., Hannon, M. J., Moore, C. E., Jakicic, J. M., Guermazi, A., … & Boudreau, R. (2014). Effect of Oral Glucosamine on Joint Structure in Individuals With Chronic Knee Pain: A Randomized, Placebo‐Controlled Clinical Trial. Arthritis & Rheumatology, 66(4), 930-939.